Are you interested in including Click-N-Seal fittings in your instrument design? Download your engineering files through your email in a .STEP format by filling out the form on this page.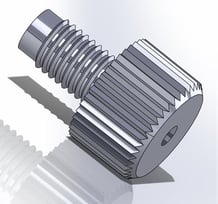 Products and parts included in your download:
Click-N-Seal Standard Length

DB200-12714-XX
DB200-12715-XX

Click-N-Seal Medium Length

008NG16-CS5X
008NG25-CS5X
008NG32-CS5X

Click-N-Seal Standard IB-093
Click-N-Seal Ultra

008NG16-KT5L
008NG25-KT5L

Click-N-Seal Plus (Acetal)

008NG16-AT5H
008NG25-AT5H
008NG32-AT5H

Additional CAD files are available upon request. Please fill out the form on this page to access the CAD Click-N-Seal files described above!