This month we heard from women leaders across Arcmed's global sites as they reflected on their thoughts from Women's History Month.
In our commitment to challenge inequality, and to advocate for women, we are delighted to celebrate the achievements of our incredible community of women at Arcmed. As we continue the important work of building workplaces where women are welcomed and supported to be their best, some of our women leaders are sharing their reflections and insights on advancing women's equality.
Conversations have been lightly edited for clarity.

Women's history month celebrates the hard work and sacrifice made for the rights we enjoy today and serves as reminder for further improvement.
This month is a time to make gender equality a priority. "This month helps bring attention to the key moments in history and female historical figures that have made an impact" said Hilary Kemble on the finance team in our Cambridge facility. "Women's history month serves as a reminder that we have made great strides but have not achieved enough yet" said Veronique Menard on the Customer Service team in our New Jersey facility, "We as women have an obligation to push for equality, for ourselves, and for future generations. Mothers need to teach their daughters to have the freedom to do whatever they want in life and pursue their dreams."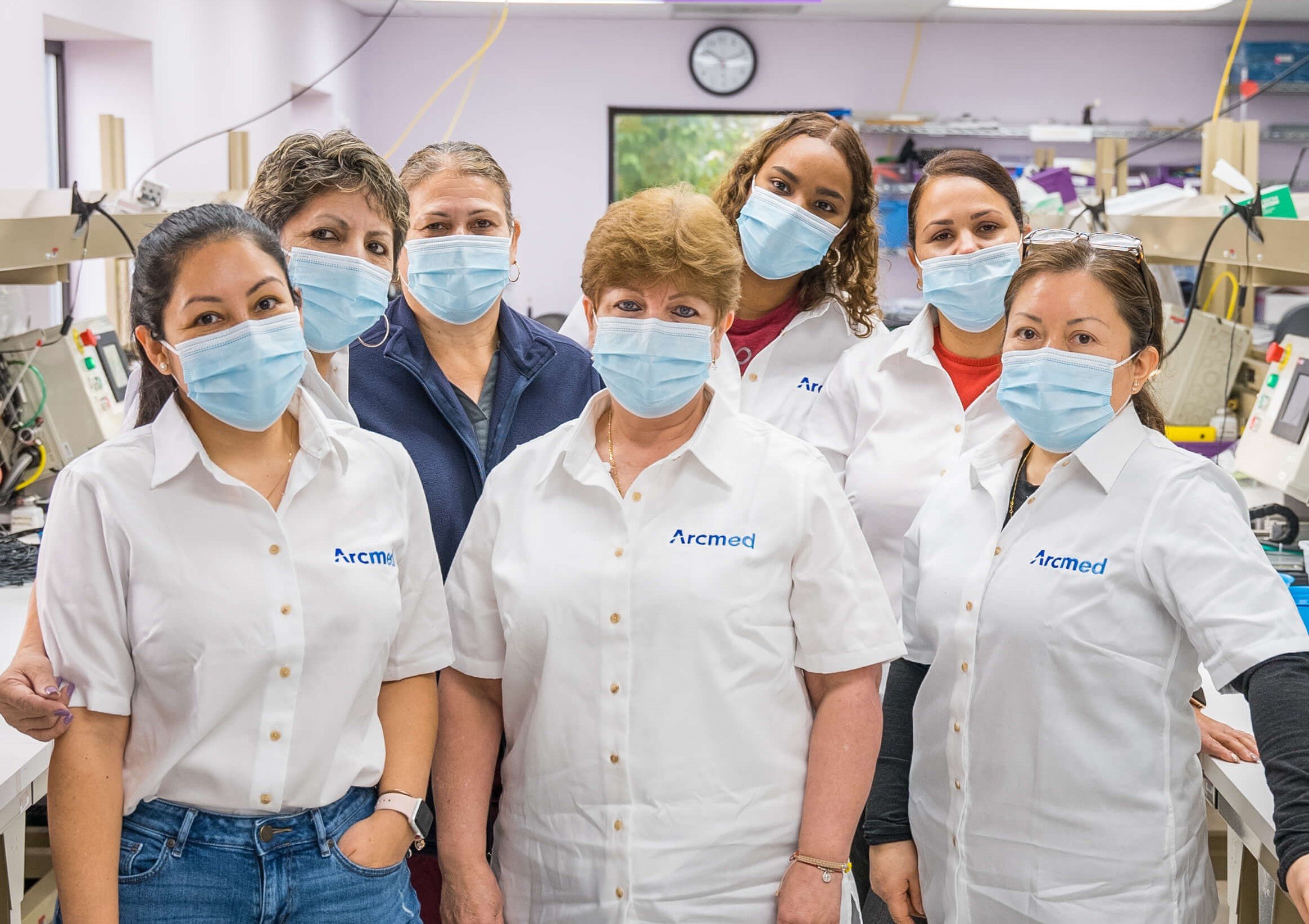 Strong role models for women generate a brighter future for everyone
The obligation for mothers to teach their daughters that Veronique spoke of is not lost on women leaders at Arcmed. The majority of women polled at Arcmed cited their own mothers as the most influential women they know!
We are thankful for this positive influence, which has had amplifying effects for our business and communities. "My mother is always supportive and caring for me and my family" said Thyda Deleon on our Shipping team in Connecticut. Carol Rumph, on our Valve and Pump Production Team in New Jersey, spoke to her own mother's influence saying "she is the most supportive person in my life and always willing to help when needed."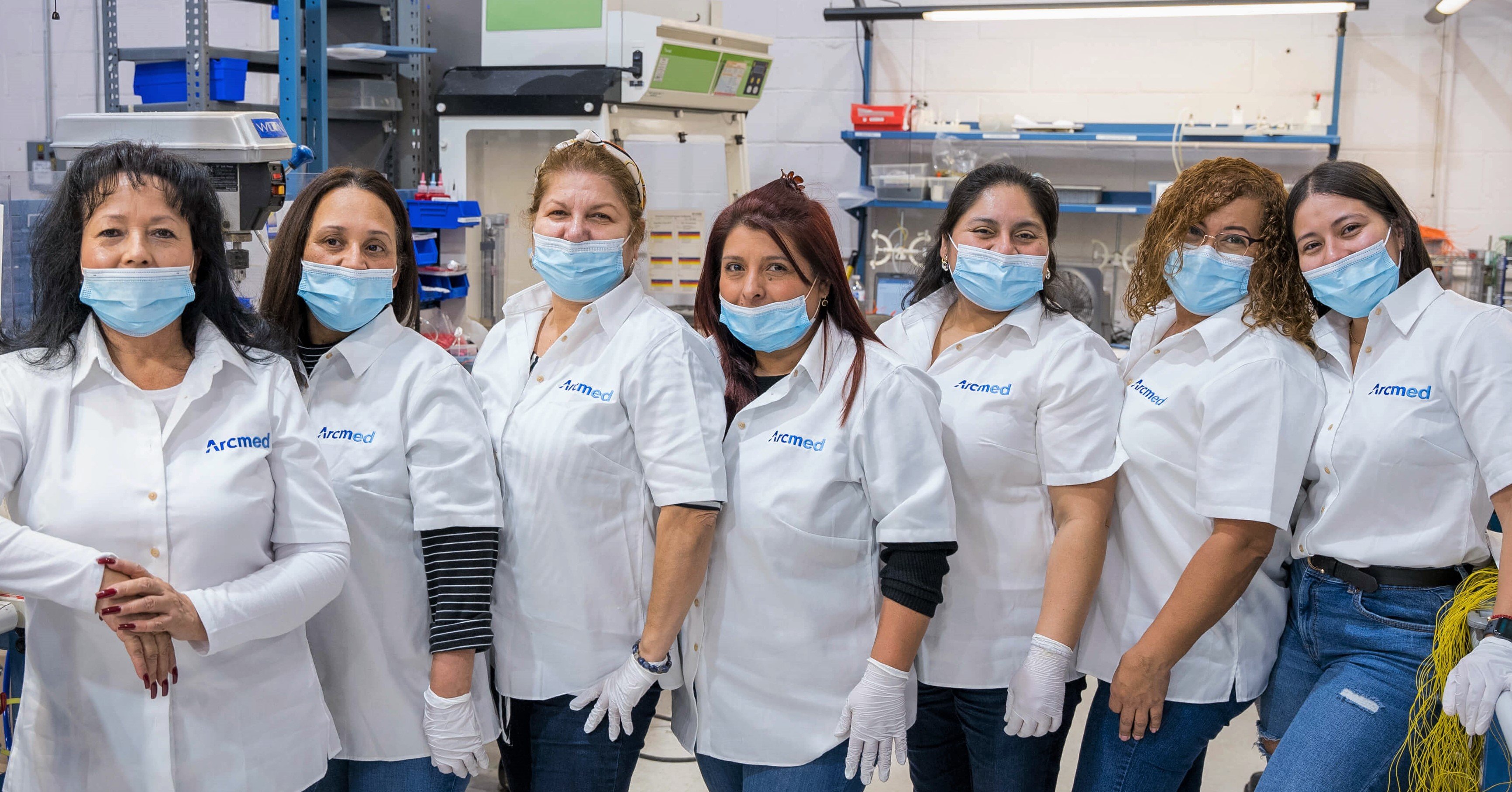 Each and every one of us can make a positive difference and contribute to a more inclusive world.
To achieve gender equality, we need bold action from both men and women. "In a male dominated environment, women need to be heard equally" said both Alma Daly and Hilary Kemble. "Men can empower women by always treating them with respect and equality in the workplace" added Rosa Caceres on our Assembly team in Connecticut.
In addition to being heard, Leidi Rodriquez and Nancy Monroy see men's ability to (1) contribute to equal freedoms for women and (2) support more opportunities for women in politics and the workplace. Speaking to the workplace contributions, Veronique added that "men in higher positions need to offer the same level of access for career growth to women."
At Arcmed we value an "All Together, Better" environment, where teamwork, collaboration, and diverse opinions make us stronger, and we are proud to work for an organization that champions gender diversity every day.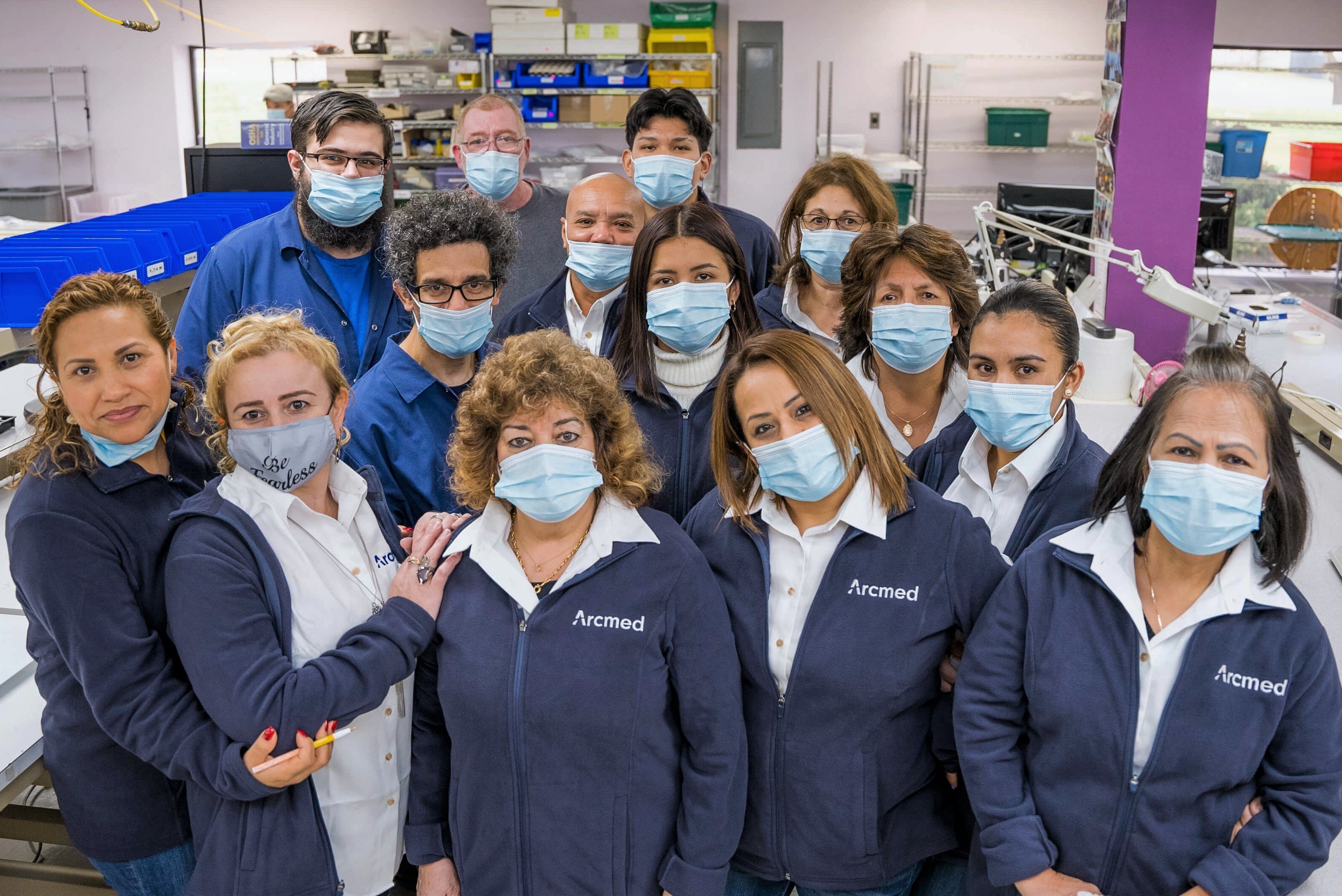 Our women leaders will continue to make a positive global impact on Arcmed
Our women leaders inspire us all with their strong growth mindset. "I want to grow in my position while learning as much as possible" said Leidi Rodriquez on our Laser Welding team. "I would like to be successful in various parts of the company" said Nancy Monroy on our Diamond Polishing team.
"I could work to be an ambassador for Arcmed" said Alma Daly, "because of the positivity we created," speaking to how we help grow a safer, cleaner, healthier future for everyone, every day. Both locally and globally, we all have a responsibility to forge a brighter future for women.
We are proud Arcmed is stepping up to the challenge to champion gender equality month and beyond. Review our career page today to learn more about working with Arcmed, and subscribe to our blog for future updates.
A sincere and heartfelt thank you to our entire community of women at Arcmed and the women leaders who contributed to this article